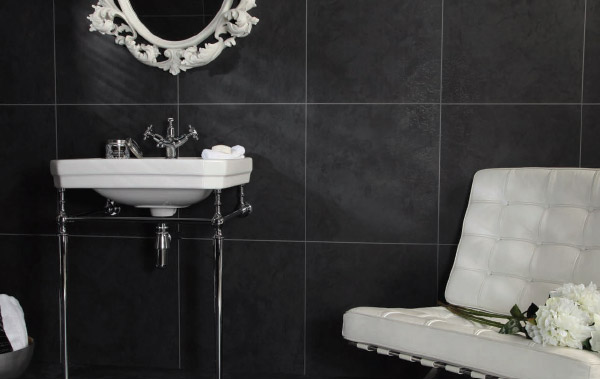 Decorative Cladding is an elegant internal panelling system for decorating walls and ceilings. Some of the benifits are:
Excellent insulation
Reduces condensation
Quick & easy to install
Look fantastic
Really easy to clean
Decorative Cladding can be installed in about halfthe time required for tiling and does not need grouting.
The floor-to-ceiling panels are designed to create the look and feel of luxury in your bathroom. The patterns make walls and ceilings come alive in beautiful marble or wood effect finishes in a wide choice of colours.

Decorative cladding is not just for walls.
Any of the patterns and colours can be used on the ceiling. Darker colours draw the ceiling down while the lighter tones give a feeling of space and light.